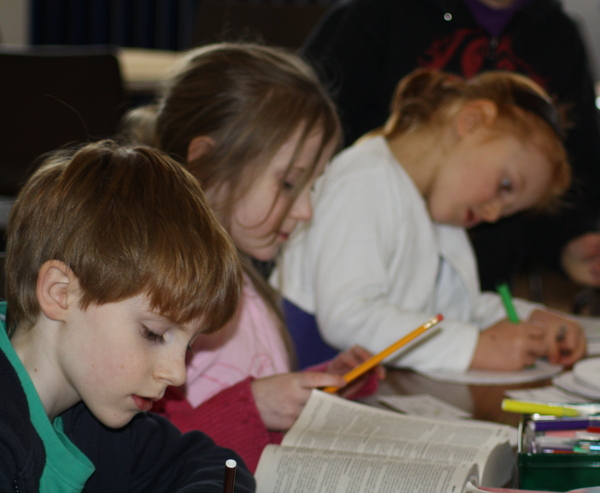 We hold our Sunday clubs during our Whole Parish Worship (on the first Sunday of the month at 10.30am) and on the middle Sundays during the the second service (at 11.15am). On the last Sunday of the month, we have an All Age Service at 11.15am, in which the children and young people are encouraged to take part. We also have crèche facilities at the back of church for underthrees at all our services.
At the moment we hold a variety of groups in St Matthew's Church House (99 Chatham Street), for ages 4-8 and 9+. Our aim is to make the word of God, and the life of Jesus relevant to our children and young people and to help them grow in their own faith and spirituality. This is summed up in our vision for children/young people: Helping our children along The Way.
We have some very gifted leaders (all DBS checked) who are able to share their love of God with our children and young people. We are using the Scripture Union resources of Splash!, Xtreme and Grid at the moment.
We meet the children and young pepole at their own level and ability, and endeavour to make our activities accessible to all.