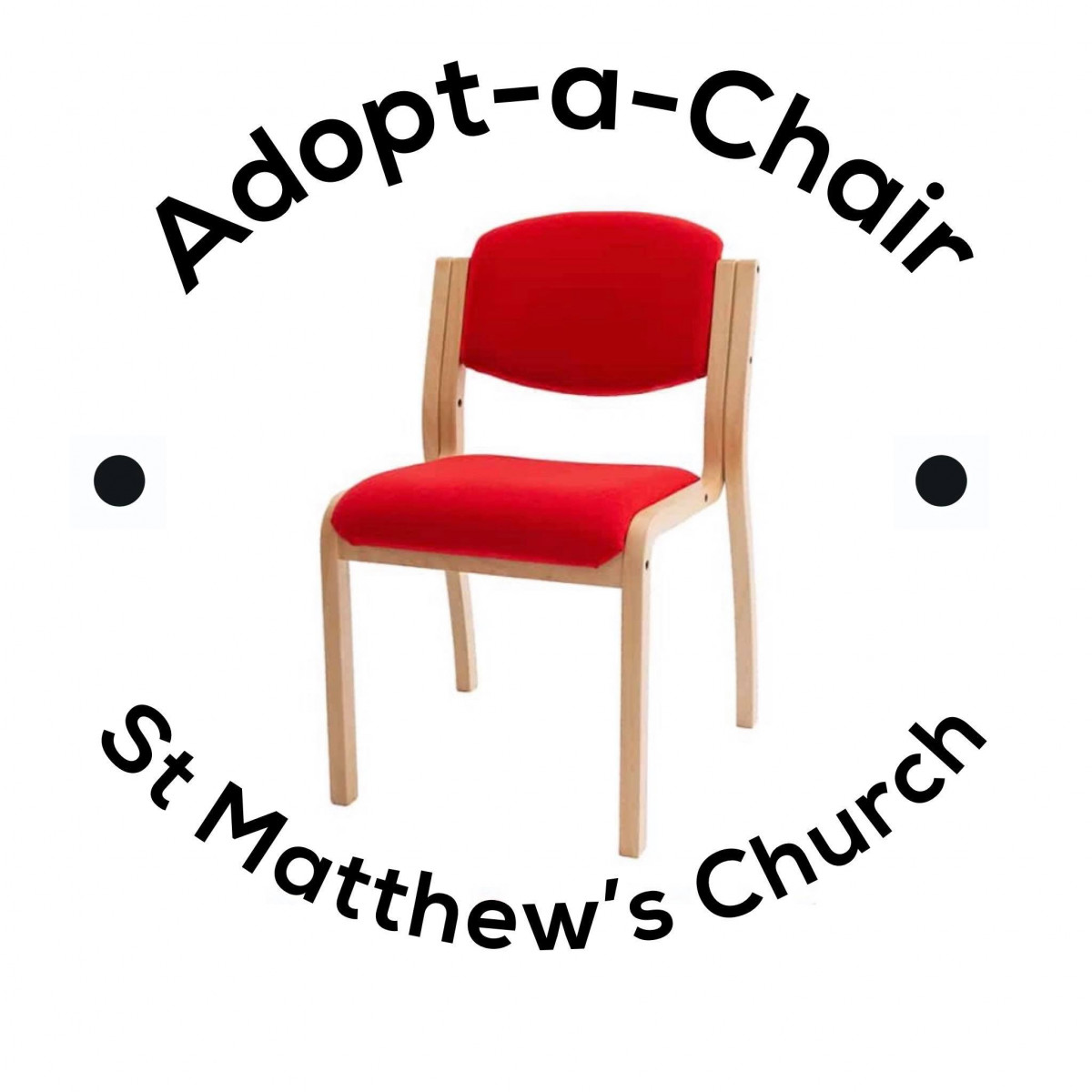 You are warmly invited to play your part in our building improvement project by adopting a chair!
Over the last few years, we have developed plans to improve our physical space so that it is more welcoming, with easier access, better kitchen and toilet facilities, and better storage. The final piece is to create more flexible seating by removing the pews and buying new comfortable chairs. These chairs will give us a great deal of flexibility regarding seating arrangements and we will be able to stack them when not in use.
When you adopt a chair, you will receive a certificate from us and have your name(s) on display when our work is completed next year. A list of all who contribute to our project will be permanently kept in our church records.
Note: If the donations received are greater than the cost of the chairs, any surplus will be retained and used for the good of the church and community.
How to adopt a chair
1. Decide on who will be involved. You can adopt a chair as an individual, a group or organisation, or as a family, perhaps in memory of a loved one. The suggested donation for each chair is between £100 - £120. If you are a UK tax payer, you can choose to Gift Aid this donation to give an additional 25% at no extra cost to yourself.
2. Get in touch with us so we can take the details we need. You can use the Contact Us form on our website, email us directly at stmatthewschurchedgeley@gmail.com or pop into church any Saturday morning between 10.30am - 11.30am. You are also welcome to join us for Sunday worship, see our Calendar for the times.
3. Complete the form we will give you with details of which names to include on the certificate. The form also incluldes a Gift Aid notification so if you are a UK Taxpayer we can receive an additional 25% donation at no extra cost to yourself. You can also download the form.
4. Pay the suggested donation (£100-£120). You can pay by cash or cheque on the day or we can send you details for bank transfer, along with a unique reference number. You can even pay by PayPal (see our Give to St Matthew's page).
5. We will arrange your certificate, which can be posted to you or collected in church. If you like, you can wait until our work is completed and receive your certificate in chuch on a Saturday morning and have your photo taken with one of our new chairs!
Finally, don't worry if this is a big ask. We will also have a collection box in church so that people can donate whatever they can and we will make sure that we thank the community of Edgeley and Cheadle Heath for their generosity.
Thank you so much, we look forward to hearing from you.
A note from Revd David Brewster, vicar of St Matthew's Church
We understand that the change from pews to chairs is one of the most emotive parts of our building project. But we need to remember that through time, the ways in which churches engage with their communities change, and our buildings have always adapted to meet those needs. For some time our buildings were used for worship on a Sunday and for a few hours through the week – for those times pews were invented and appropriate. Now as well as worship at the heart of our church communities, we are returning to the understanding that our buildings are places where community is built in many and varied ways – and for this we need the flexibility that chairs afford. We recognise that there will be mixed feelings about this decision but having consulted with the community, the historic preservation societies, and the Diocese we have been given permission to make this alteration.
We hope that everyone will find the new space much more welcoming, open and inclusive and we are looking forward to when we can all come together as a community.