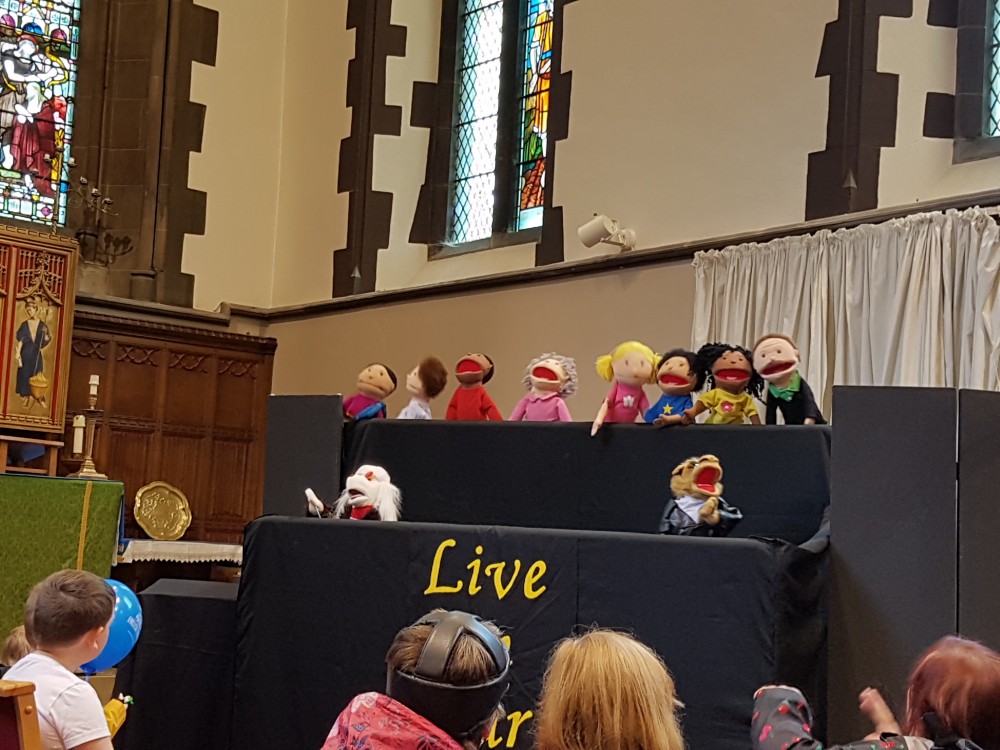 The puppet group Live in Our Hands plays a vital part in spreading the gospel here in Stockport. It has been in existence for 15 years and has recently joined us here at St Matthew's!
The team have been privileged to travel other Churches and organisations throughout the UK. The puppets have even ventured onto the sea front.
It has to be said that no two 'performances' are the same; however, the underlying message of God's love at work all around us remains fixed. The appeal of the puppets is captured by all ages; young and old. As the name suggests the Live in Our Hands team endeavour to bring to life the puppets to portray the message of love. This message can be also be represented through fun songs and in thought provoking actions.
It can be difficult to get people to talk about their faith and God's love in a world ever changing, so it is good to know that the puppets are given the opportunity and ability to get people; young and old, to open up and share their feelings on varying subjects. Watch out for the occasions when the Puppets are going to be present in services or other special meetings.
The Puppet Ministry are regular features at our Summer Fair, Community Open Day and Christmas Fair.