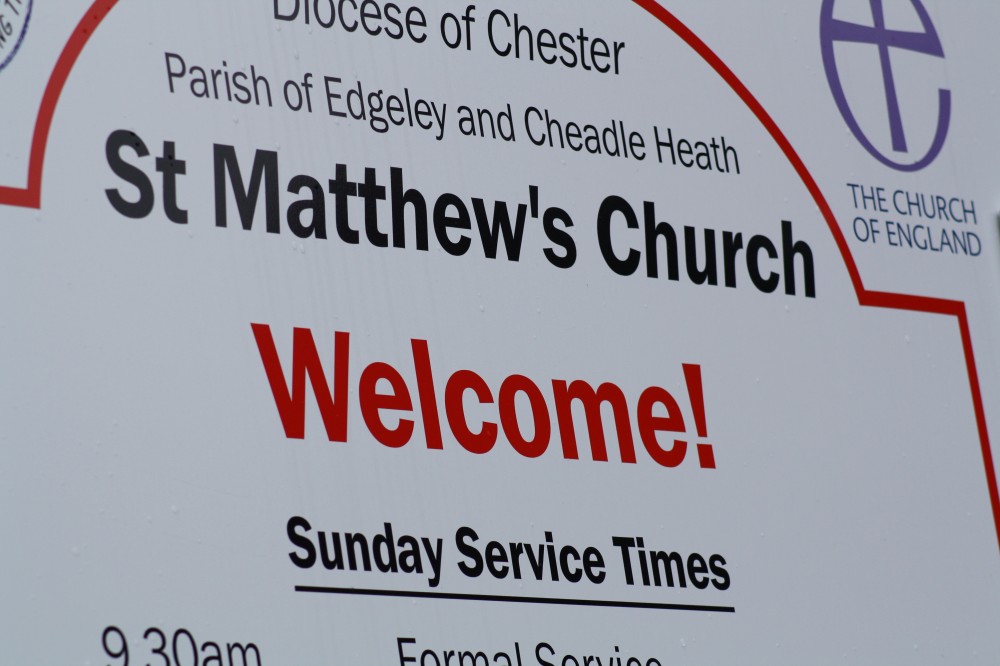 St Matthew's, Church of England (Diocese of Chester), has been part of the community since 1858. We serve the parish of Edgeley, Cheadle Heath and Bridgehall.
For many years, St Matthew's served the community along with two other churches, St Augustine's on Stockport Road in Cheadle Heath, and St Mark's on Berlin Road in Edgeley. Over a period of several years, and through consultations both within the church and the wider community, we came together as one congregation in one church (St Matthew's) on Easter Day 2011.
We appreciate it is always sad to see a church building close. We have put together booklets to remind people of the special place that both St Mark's and St Augustine's churches have in the memories of this community. You can access these booklets here:
Memories of St Augustine's Church (to follow shortly)
We have published a Guide to St Matthew's and welcome all visitors to our Saturday Cafe where you can take your time to look around this beautiful listed building. We also warmly invite you to our Heritage Open Day, which we hold each September.