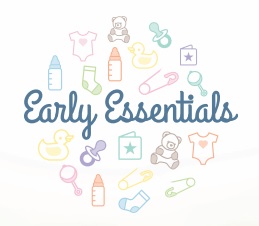 St Matthew's is delighted to be supporting Early Essentials, a non profit community project providing help to newborn babies and their mums.
Early Essentials was set up at the beginning of 2015 by two Manchester mums from Ivy Church, Manchester. It aims to provide newborn baby and new mum items to pregnant women in real need who would otherwise be unable to provide for their babies directly after birth. These mums are often homeless, people seeking asylum who have no resource to public funds or women fleeing domestic abuse.
They collect donations of surplus newborn clothes, nappies, toiletries for baby and mum, blankets, toys etc from local community groups including churches, toddler groups and social media groups. These items are then sorted, washed and repackaged into Moses baskets and given out to pregnant women who have been identified by health care professionals/social care workers as being vulnerable.
The hampers have been distributed via hospitals, midwives, health visitors, domestic abuse workers, food banks, women's refuges and other channels. The response we get from the professionals is always really positive, the service is obviously much needed, as people are becoming more aware of us the demand is increasing.
You can now donate items through St Matthew's Church, which will be collected monthly by Early Essentials, for distribution to those in need.
Take a look at their shopping list and donate whatever you can through our Saturday Cafe or at our Toddle Time sessions.
If you have any questions, please contact us at stmatthewschurchedgeley@gmail.com
Thank you for your support.